ENTRANCE! Cute huh?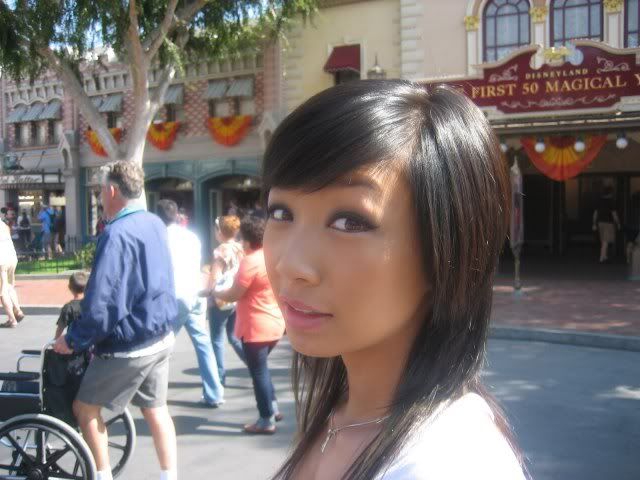 Trinh walking
Michael walking
In line for our first RIDE WHOO
It was Indiana Jones.
FUCKING AWESOME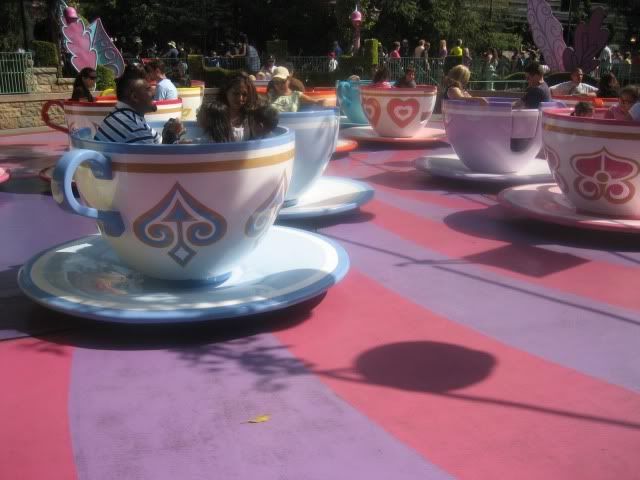 To the teacups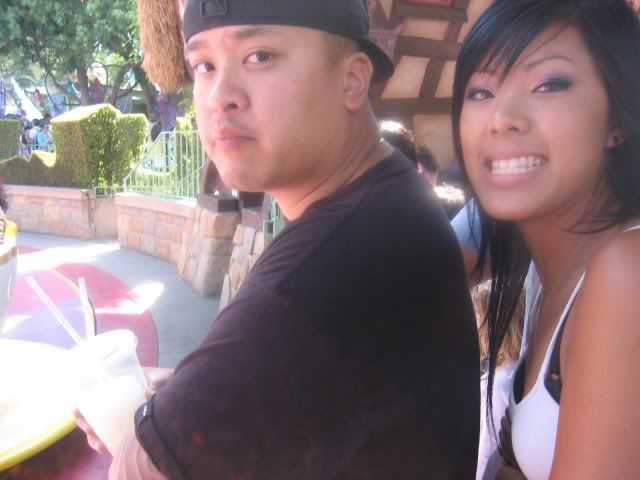 Amber teacup
Trinh teacup
Honey, I shrunk the audience?
First attempt
Second attempt, Amber hits me in the face
Third attempt.. I'm kinda off the ground. Okay we'll end here. LOL
Walt Disney yo
Waiting for the parade to start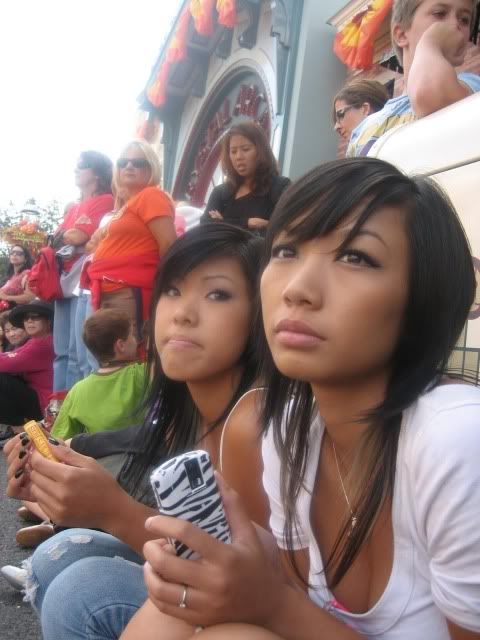 Still waiting....
Stitch, the molester. He reached in my chesticle area and we were like WHOA WHOA WHOA then he took my sunglasses. -__- HAHA
But you can't be mad at him, he's too gosh darn cute (: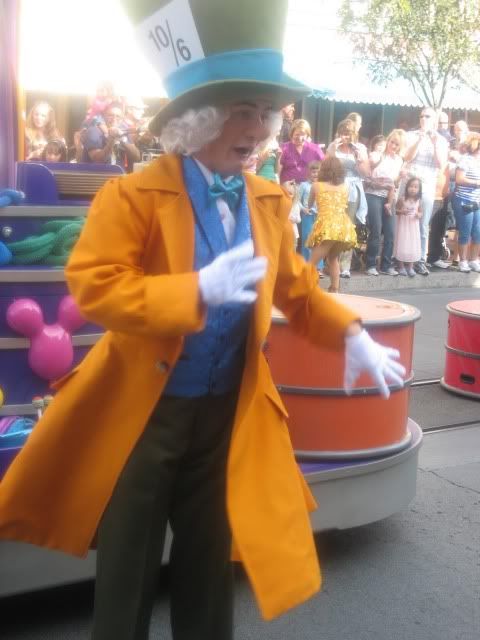 MAD HATTER
Daisy
Pluto
Goofy!
Then we went back to the motel after the parade to rest a bit. Went back for the fireworks show at night but forgot the camera. Oh well, you couldn't see shit in the pictures anyway. BUT, IT WAS FUCKING AWESOME. Like, I cannot even stress how awesome it was. It was the nightmare before Christmas themed so Jack was a balloon in the sky talking to us. OMG all my childhood dreams came to life before my eyeballs. I thought I was gonna cry. Magical. ];
California Adventure is part 2, although it wasn't as great as Disneyland I must say. MOAR LATERS!